Journal of Oceonography and Marine Science (JOMS) is an open access journal of articles in all areas of the subject such as Fracture zones, Oceanographic Time-Series, Oceanographic instrumentation, Marine geology, plate tectonics, paleoceanography etc. It is published monthly (one volume per year) by Academic Journals.
Aquaculture is an international journal for the exploration, improvement and management of all freshwater and marine food resources published by Elsevier and availble in Science Direct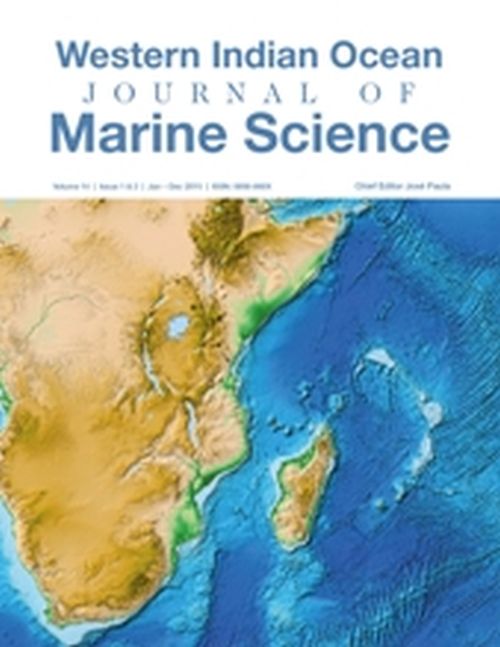 The Western Indian Ocean Journal of Marine Science(WIOJMS) provides an avenue for the wide dissemination of high quality research generated in the Western Indian Ocean (WIO) region, in particular on the sustainable use of coastal and marine resources. Acess is given through African Journals Online
The African (formerly South African) Journal of Marine Science provides an international forum for the publication of original scientific contributions or critical reviews, involving oceanic, shelf or estuarine waters, inclusive of oceanography, studies of organisms and their habitats, and aquaculture. Published by taylor & Francis with NISC.